In addition to extra storage and workspace, kitchen islands can also provide convenient locations for dining. Instead of spending $1,000's to build a kitchen nook or island with sit-up bar, why not save yourself some money?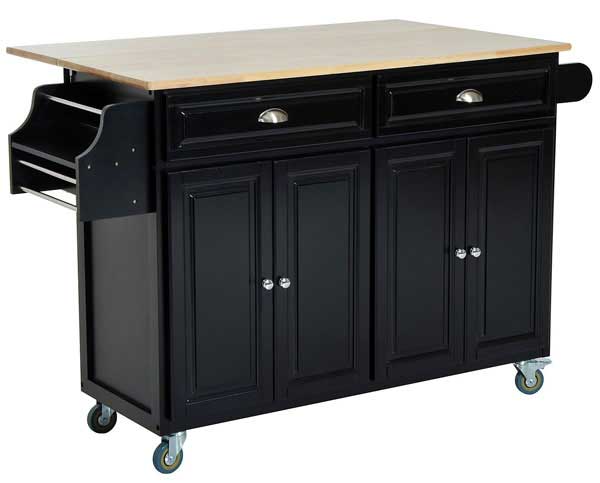 You can essentially get everything you need with a rolling kitchen island. This model includes a drop-leaf tabletop that creates plenty of space to eat – for only $300!
Compare that to the cost of a kitchen remodel, a kitchen table set (without the extra storage) or even installing extra cabinets (with no table), right?
The Cabinets Also Come in White!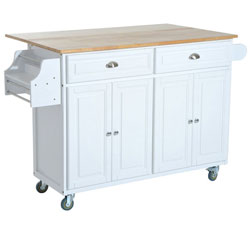 By the way, you can get this kitchen island in white too, along with the wood top and exact same farmhouse-look hardware.
Want to match the cabinet color to the rest of your kitchen? You can simply paint it (with a light sanding and primer first for optimal durability).
You may even be able to change out the hardware if you want to create a truly custom look that works best in your cooking space.
Rolling Islands Make Kitchens More Functional
Plus, if you have a small kitchen, you can fold and move the rolling kitchen island out of the way when not in use. This multi-functional piece of furniture can seriously transform a kitchen with poor design or less-than-optimal storage.
Don't like the layout of your kitchen? You may not need to endure an awful kitchen or succumb to an expensive remodel. A simple mobile island may provide the perfect solution.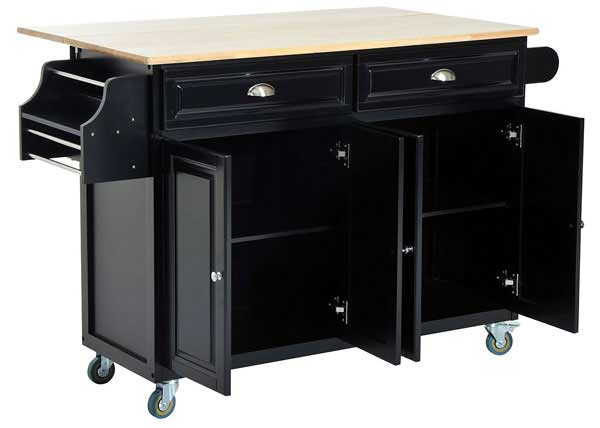 Note: In my opinion, this "island on wheels" is a great value. In particular, it has an elegant yet casual feel and makes efficient use of space. (It even has finished paneling on the back side!)
…And Use it Outside the Kitchen?
In addition, you can roll this island onto your patio or into your living room to act as a serving area during parties. There's no need to buy a separate drink cart or serving table. This mobile island can do it all!
You can get a lot of use out of one piece of furniture. Not to mention, it gives you a great excuse to throw a party!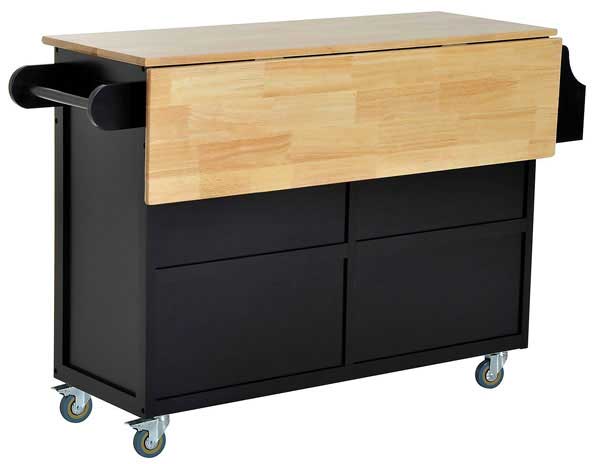 Why I Think It's Better than a Table, or a Standard Island:
Unlike other kitchen islands, this version gives you more table area without taking up too much floor space. It works surprisingly well in smaller spaces as well.
And, compared to a regular kitchen table, this island delivers more functionality. The conveniently-placed storage drawers, cabinets and racks make it easy to keep frequently-used items within easy reach.
Tip: If you want to get stools for extra seating, consider getting a set to save money. Stools without backs can easily slide underneath the counter out of sight. Plus, you can often stack them if you need to get them out of the way entirely.

I like this 4-stool set set because it features a rustic farmhouse look with sturdy metal legs. Not to mention, 4 of them only cost about $100!
A Mobile Desk Too?
These days, we use kitchens for much more than just cooking – or even eating. We entertain in them, work in them and even do homework there. Heck, I find myself bringing my laptop into the kitchen quite often to multi-task while I'm cooking. Kitchen islands with stools come in really handy! =)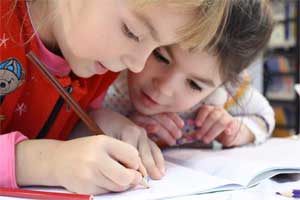 Why Not take this a step further? You could even transform your kitchen island into a designated work space, craft table for kids or homework area.
For example, use the cabinets to store project materials, pens and paper, calculators, toys or whatever. Keep clutter out of sight and conveniently where you need it.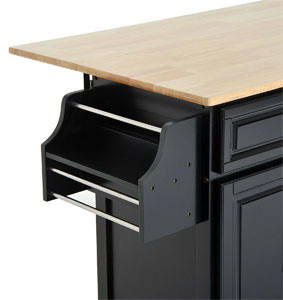 Rolling Kitchen Island Specs:
Size: 57.5″ L x 29.5″ W x 36″ T
Cabinet Depth: 15″ Deep
Weight: 103 lbs
Material: Pine Wood Cabinet, Rubberwood Top
2 Color Options: Black or White
4 Omni-Directional Wheels (2 lock)
Model #: 801-033WT
Assembly Required
About the Manufacturer: Aosom
Want a Bigger Kitchen Island?
What if you have a bigger kitchen with plenty of space for a giant kitchen island in the middle? You can still save lots of time, money and have an island that moves. Simply buy 2 units and place then back to back!
I love this concept because you can create a large 59″ x 57.5″ countertop and get tons of extra cabinet space while you're at it. Plus, you can transform these furniture pieces into a 115″ long counter space for serving areas, pot luck dinners or parties. Just unlock the casters and roll the units into other rooms, onto a patio, etc..!